Mine Counter Measures Group, mid-1991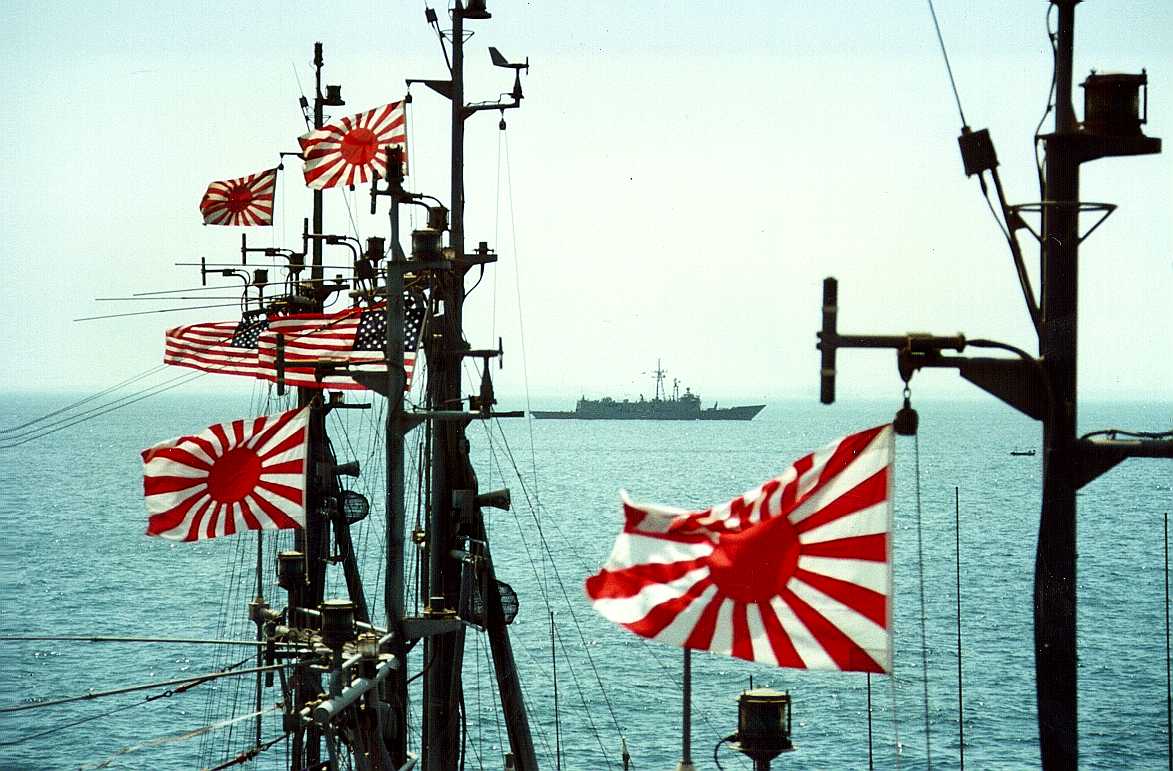 Click to see full-size
Copyright © 1999 Paul M. Aoki. All rights reserved.
This picture was taken from MERRILL's O3 level during the Coalition Mine Counter Measures Group "raft-up" (pictured and described elsewhere at this site). The American and Japanese ensigns are flying from the masts of minesweepers from the Japanese Maritime Self-Defense Force (JMSDF). The frigate in the background is, I believe, USS KAUFFMAN (FFG 59).
This is one of my favorite photos because of the dramatic juxtaposition of the Japanese naval ensigns with the American flags and warship. The JMSDF Overseas Mine Force was the first foreign deployment of armed Japanese military units since the Second World War; it was quite thought-provoking to find myself (a Japanese-American sansei whose parents and grandparents were interned from 1942-1945) serving in the U. S. Navy and operating with the JMSDF during the 50th anniversary year of Pearl Harbor!